How You Can Find the Right Tattoo Artist
The most important aspect of your tattoo is to find the right tattoo artist. The same is true if you want the best car repair service, the best remodeling company, or the best physician. Getting a tattoo artist who is qualified and excels at their work means that you get the tattoo you want.
Getting Started
The best way to start is through friends and family, those you trust who have tattoos which were created by artists that live in your community. However, while recommendations are a good place to start, you still have a little more research to do.
Tattoo Directories
Websites
Magazine Ads
Visiting a Tattoo Show or Convention
Licensed & Qualified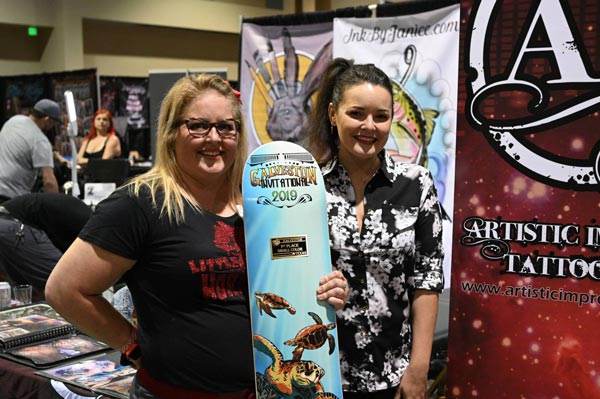 The good tattoo artists spend one to three years as an apprentice, learning their craft under the oversight of an accomplished artist. They have earned their dues, shown the ropes, and have the experience to create a solid tattoo.
All states have some type of licensing for tattoo artists. This means they meet the standards as set by the community to qualify for such recognition. They will usually have their license on display in their studio and often on their website. The bottom line is that you want an artist who is legally recognized for their work.
Portfolio
Just like any artists, those who work in tattooing vary in terms of their overall quality. While most all of them are competent, some are better than others. They prove that by showing you their portfolio of tattoos they have created. This will be your guide to choosing the right tattoo artist for your needs. Try to find samples of their work that match what you want in terms of size, location on the body, and the overall style.

Visit the Studios
Once you have narrowed down the list to two or three, take a little time to visit them in their studios. Look over the place, check out their work, and discuss with them the tattoo you want. Remember, this is a decision that will be with you for the rest of your life if it all works out. So, take the time needed to know that you have chosen the right person for the job.
Remember to take your time and do not make a quick decision. Create a list of artists through your research and those who are recommended. Narrow that list down by looking at their portfolios, visiting their studios if possible, and consulting with the final few. You should be able to make the right choice once you have done all that.
It will take a little time to find the right tattoo artist, but the results will be worthwhile. Remember that the tattoo artist you seek should be properly licensed, qualified, experienced, and enjoys a solid reputation. For an investment of a lifetime, it pays to get a tattoo artist whose work meets and exceeds the standards.